Stage 2 of trying to draw all of the Doctors.
Here are the middle four.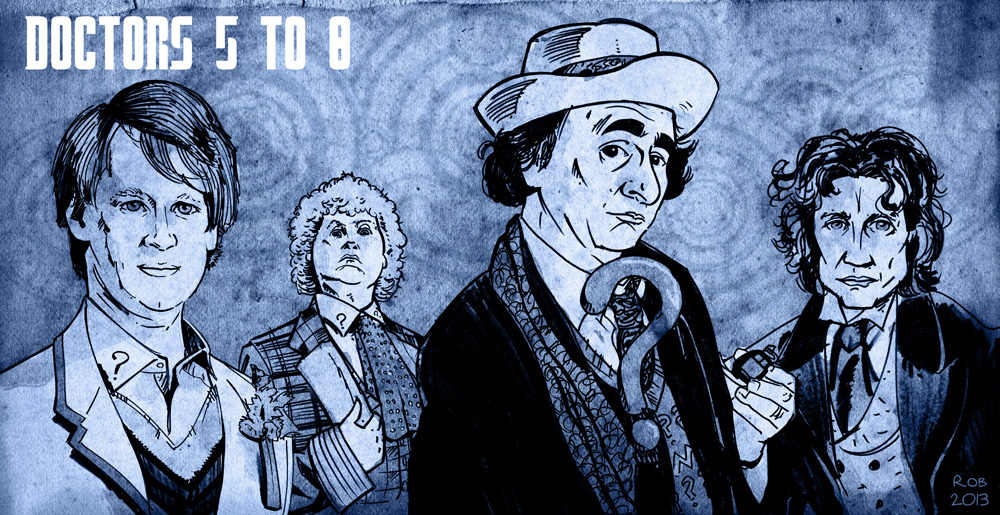 As for the individual pics:
Paul McGann was an excellent Doctor in a not very excellent special episode (I did like the Tardis though – great design). I tried to get McGann's 'lost poet' look in this. I think it worked.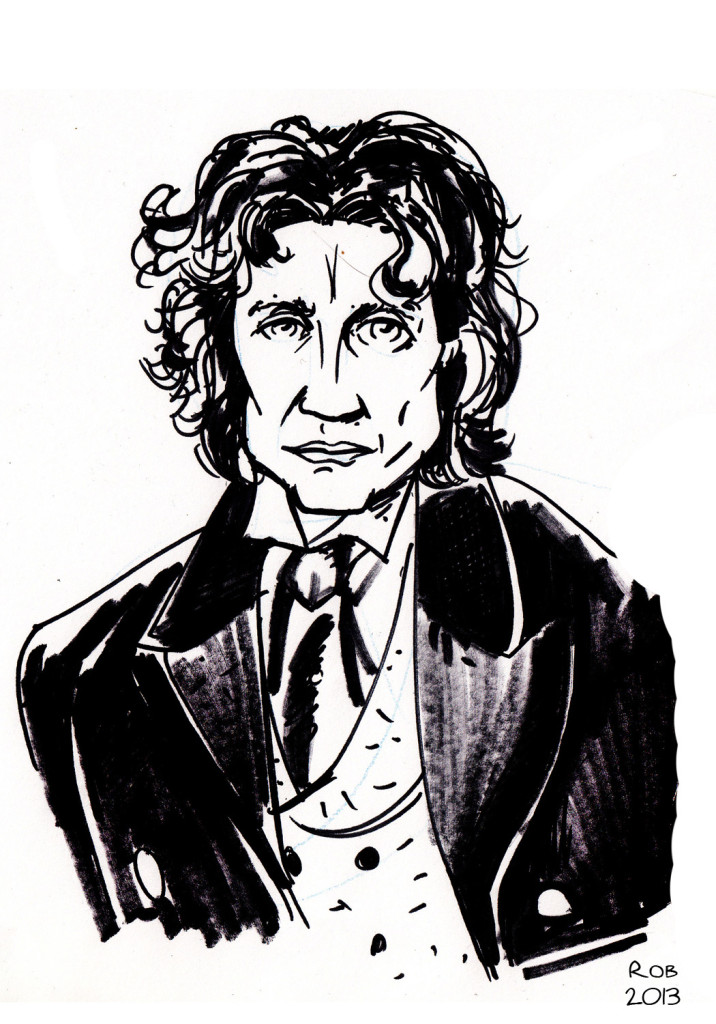 Sylvester McCoy is a serviceable portrait in my opinion, but I don't think I got much of his character. Oh well.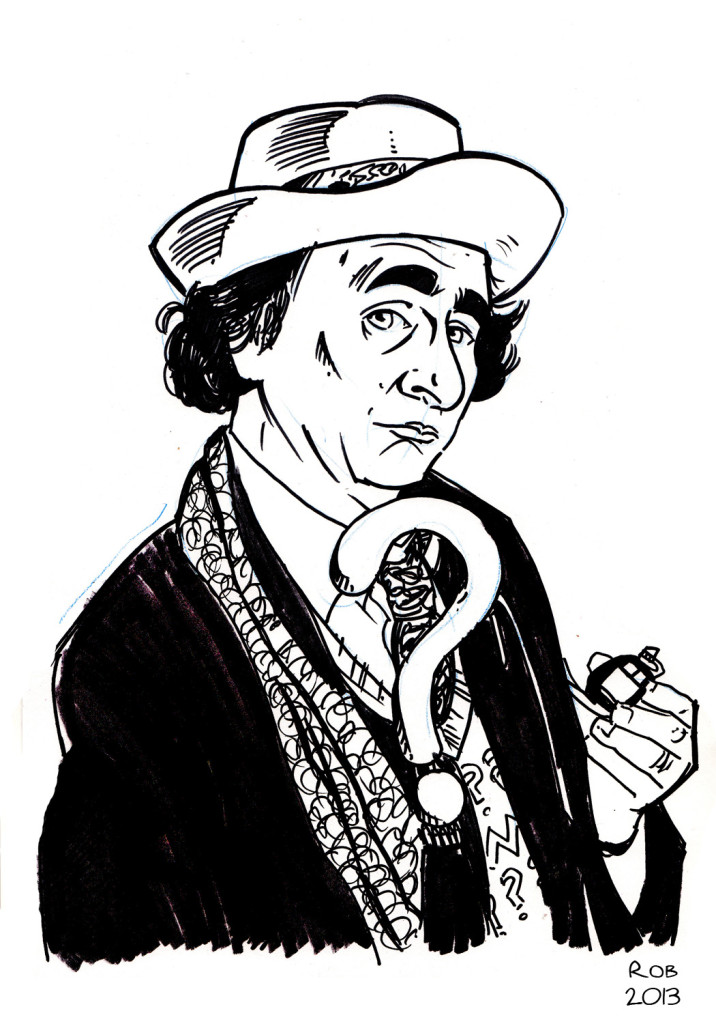 Colin Baker's portrait works because it's so different from the others – his bearing and general haughtiness makes me chuckle when I look at this.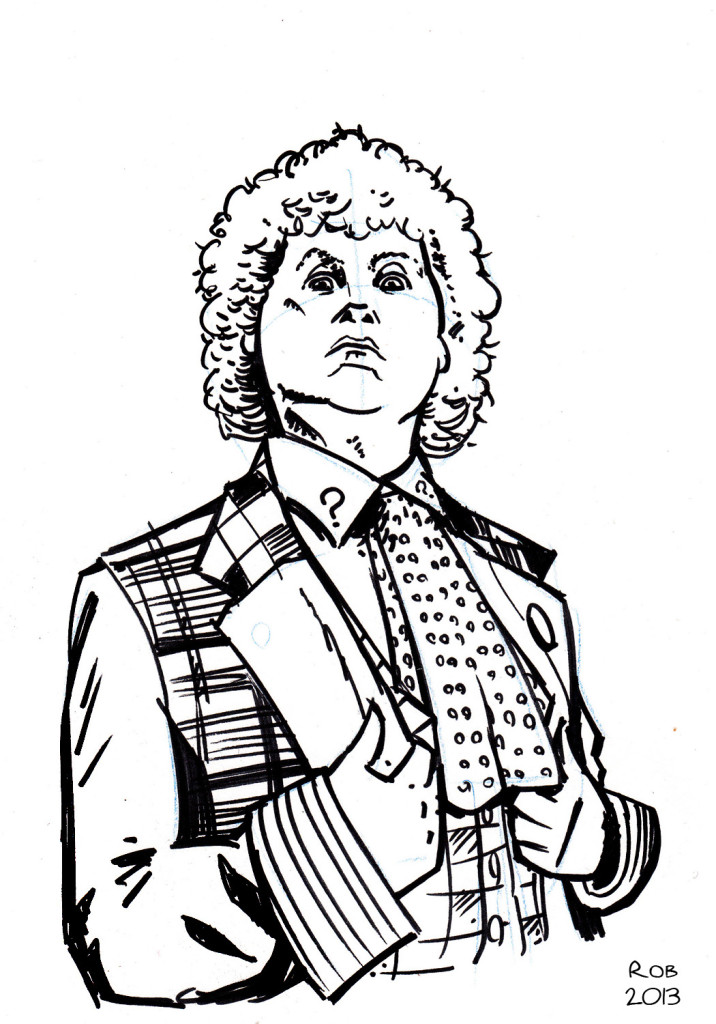 Peter Davison has been the toughest one to do. I really like his Doctor, but he's kind of featureless from a portrait point of view (especially when the other have such amazing facial tics).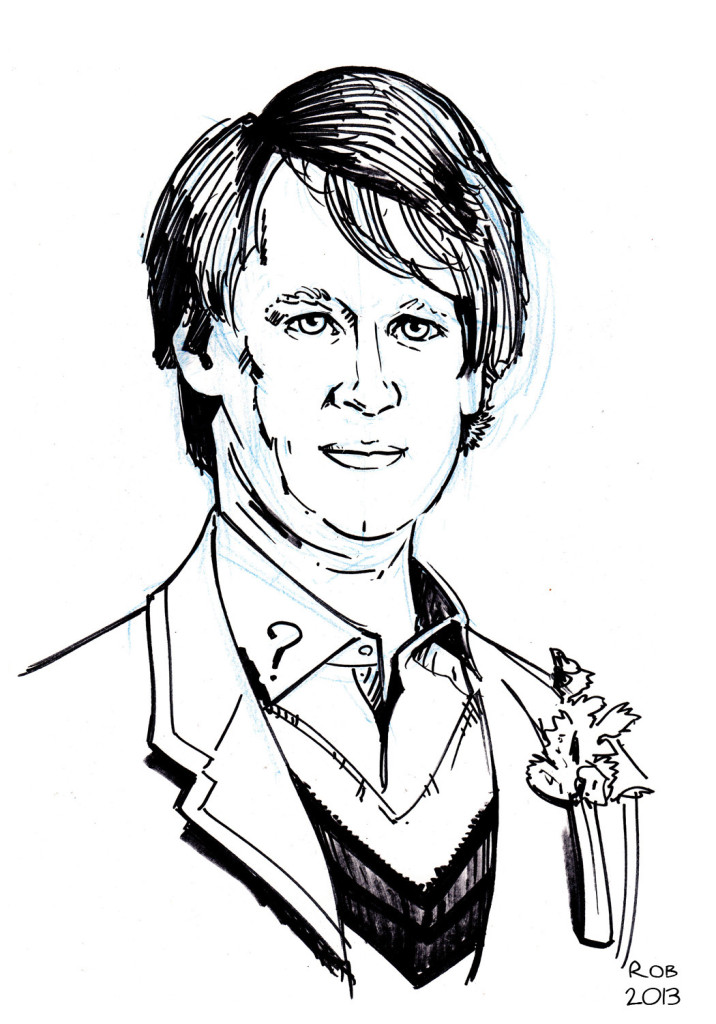 Four more to go!