Stewart Cook, the writer, is using this for promo purposes so I figure I can post this up as well.
Here's the first page of Dave: Zombie Hunter!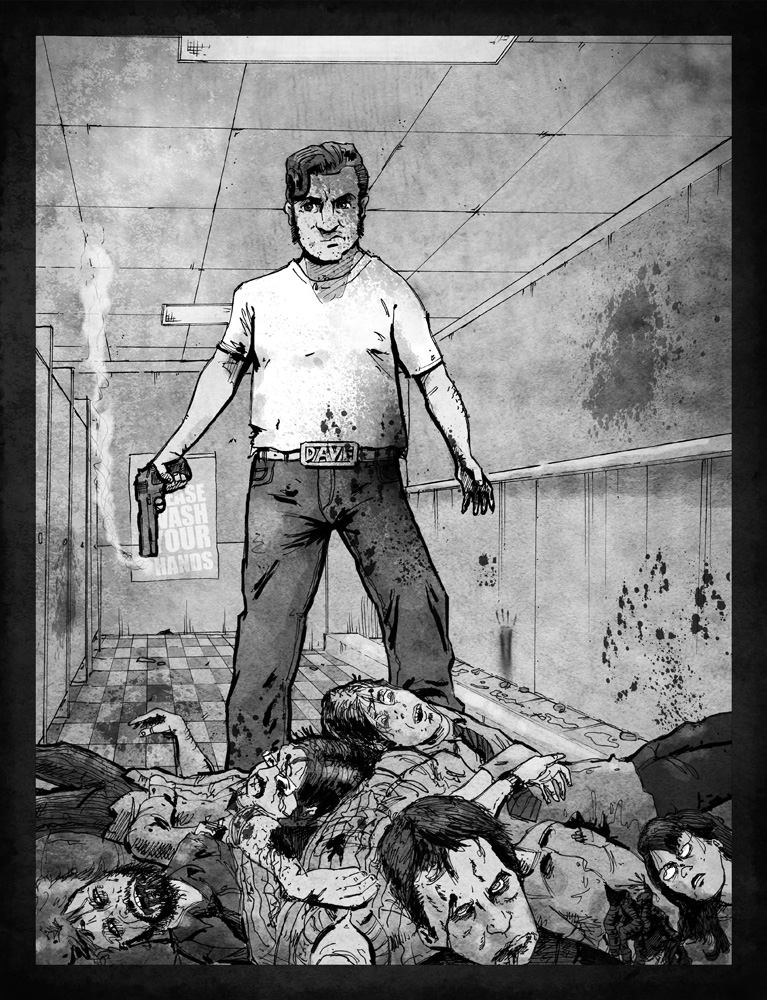 I'm happy with it. In many respects it matches the art of Part 1 of the story (I'm drawing part 2), but with my own style. Hopefully it won't be too much of a leap for the reader to go from Issue 1 to Issue 2. I also hope I can keep the quality up!
1 page down, 30 to go! 8-/